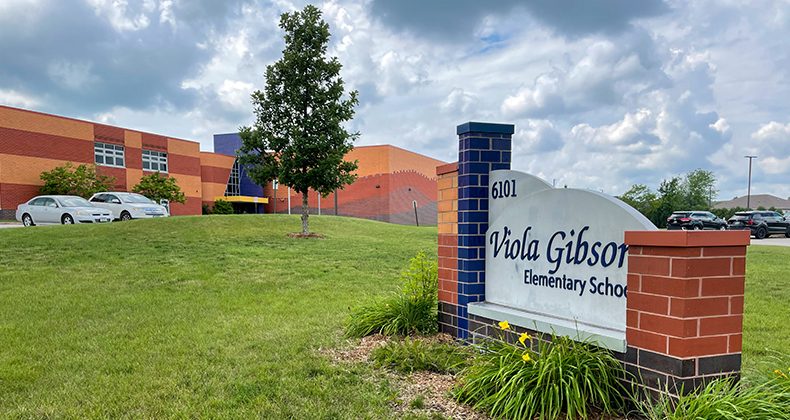 The staff at Viola Gibson Elementary School is committed to providing relevant instruction, modeling effective teaching practices, and creating a powerful learning experience. Each student will be challenged to perform at high levels, think critically, and make informed decisions. Every student will be prepared for life-long learning, economic independence, and productive citizenship.
A number of co-curricular and enrichment activities are available for students who attend Viola Gibson, including Green Team, intramurals, art club, and a running club.
The Viola Gibson parent teacher association (PTA) was established during the summer of 2002 and successfully combined the parents, students, and teachers of many different Cedar Rapids schools into a unified community. The focus is to further develop our ability to involve families in their student's education. The PTA sponsors, K-5 study trips, fitness trail equipment, and classroom and cafeteria volunteers. There is a focused fundraising effort for playground expansion, technology, as well as other classroom and school needs. Meetings are held on the second Wednesday of each month at 6:30 p.m. Parents and student involvement have a positive effect on student achievement, behavior, school quality, and cultural diversity.
Viola Gibson Elementary was opened on August 26, 2002, and is named after the Cedar Rapids-area female civil rights leader, Mrs. Viola Gibson. This school was the first one built in 30 years. A grand opening celebration was held on September 20, 2002, with three of Mrs. Gibson's children in attendance.
About Viola Gibson
At the age of nine, Viola Gibson moved to Cedar Rapids from Tennessee. She remained here until her death in 1989 at age 83.
Viola was educated in Cedar Rapids Community School District.
Trained as a practical nurse, Viola worked as a Red Cross home nursing instructor.
At one time, Mrs. Gibson was a minister of the Christ Sanctified Holiness Church.
When African Americans, including her nephew, were denied access to Ellis pool, Mrs. Gibson was inspired to found the Cedar Rapids chapter of the NAACP in 1942.
In the 1960s, Viola led a campaign to convince the Iowa congressional delegation to support the 1964 Civil Rights Act.
Mrs. Gibson was instrumental in introducing Black history into the Cedar Rapids schools.
Viola Gibson provided leadership for countless community and religious organizations and projects. Some examples include the Linn County Day Care Center, Bender Pool, Jane Boyd Community House, Oak Hill senior housing, and the Witwer Senior Center.
Many community groups took note of Viola's hard work and compassion for children, families, and senior citizens. Her list of honors includes Church Woman of the Year in 1969 by the Cedar Rapids Area Council of Churches; Outstanding Citizen of Iowa by the U.S. Jaycees, and Outstanding Older Iowa in 1979 by the Governor's Conference on Aging. The NAACP holds the annual "Yes, I Can" awards in her honor.
---
Key contacts